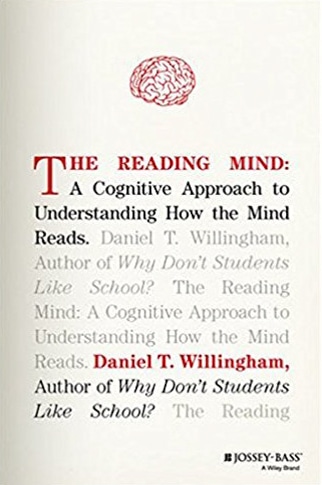 By Daniel T. Willingham (Author)
Publisher: Jossey-Bass; 1 edition (May 1, 2017)
ISBN-10: 1119301378
ISBN-13: 978-1119301370
Willingham captures the magic of reading while simultaneously demystifying how we read. He brings key experimental findings to light as he takes us on the journey from recognizing individual words to constructing meaning from text. Beautifully written, clear and accessible, yet still embracing complexities rather than shying away from them—this book is essential reading for anyone interested in how we read.
Kate Nation, professor of Experimental Psychology, University of Oxford