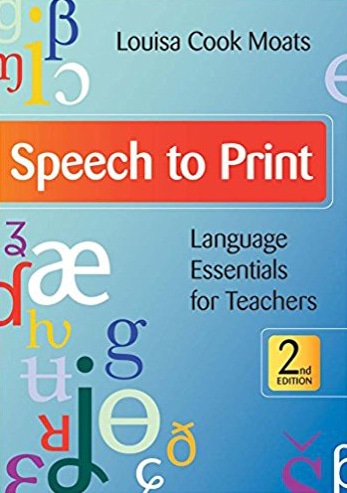 By Louisa Cook Moats Ed.D. (Author)
Publisher: Brookes Publishing; 2 edition (July 1, 2010)
ISBN-10: 1598570501
ISBN-13: 978-1598570502
This text has been instrumental in deepening teachers' linguistic knowledge and improving their understanding of reading instruction. The second edition incorporates up-to-date research while providing a range of rich examples of how to put this knowledge into practice.