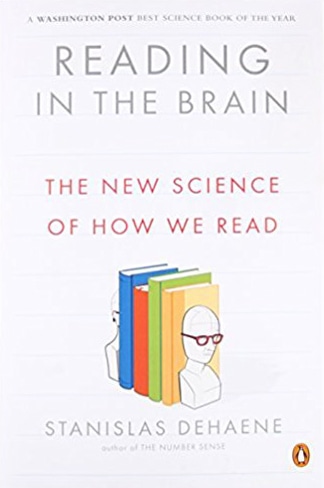 By Stanislas Dehaene (Author)
Publisher: Penguin Books; Reprint edition (October 26, 2010)
ISBN-10: 0143118056
ISBN-13: 978-0143118053
Reading in the Brain isn't just about reading. It comes nearer than anything I have encountered to explaining how humans think, and does so with a simple elegance that can be grasped by scientists and nonscientists alike. Dehaene provides insight about the neurological underpinnings of the spectacular cognitive skills that characterize our species. Students of human evolution are not the only ones who will find Reading in the Brain fascinating. Parents, educators, and anyone else who nurtures the intellectual development of children cannot afford to ignore Dehaene's observations about the best methods for teaching them to read!
Dean Falk, author of Finding Our Tongues: Mothers, Infants, and the Origins of Language